Brief Introduction To Cixi zhangqi Instrument Factory
¡¡¡¡Zhangqi Instrument Factory is one of the earliest professional factories that produces metric apparati for electric meters, which was established in 1967. From 1976 on, it began to produce metric apparati for electric meters. In 1986, it began to produce 86 series metric apparati. And now it can produce about 100 kinds of species. The products have been sold to many large electric meter factories in and outside of China, such as Australia, Indonesia, Thailand, Japan, and so on.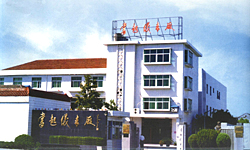 ¡¡¡¡Over 20 years¡¯ development, our factory has already produced about 10 series of metric apparati by autonomously exploiting and being designed by consumers.
¡¡¡¡Now our factory has 6 metric assembly lines, and 84 pairs of working stations with a strong production ability. Our factory is well-equipped in checking and measuring as well as rich in technology and engineering. Manufactures of Heshun 86 series metric apparati evaluated the high quality of the products and the science and technology and awarded the products a third class award in Ningbo. The quality, quantity and sales of our products are all excellent in this field. In 2001, we passed the authentication of document of ISO9001: 2000 quality management system.
¡¡¡¡We pay attention to our products¡¯ quality and keep faith diligently. We conform to our mange tent: High quality making a good enterprise, variety making enterprise develop, and quality driving market. So the factory has been supported both users and superior department.
¡¡¡¡Many times over, the factory has been named a civilized unit, special class advance enterprise, emphases backbone enterprise, and a faithful taxpaying enterprise.
¡¡¡¡Our factory is well located, in the infall of National highway, where Hangzhou to Highroad crosses with Yedong Road. It is 40 kilometers away from Ningbo, a famous seaport city in the east and 170 kilometers away from Hangzhou, a famous scenic sport for tour in the west.
¡¡¡¡Thanks for your asking for further information.